Industrial Estates
esc_admin
In main business fields, industrial zone infrastructure investment is highly appreciated by Vietnamese and foreign business community, Tin Nghia has invested in 8 industrial parks in Dong Nai and Ba Ria provinces – Vung Tau with a total area of 3,200 ha. Up to now, Tin Nghia IPs have attracted more than 360 enterprises with a total investment of more than 6 billion USD.
As one of the leading investors in industrial zones infrastructure in Dong Nai and the whole country, Tin Nghia Corporation is not only interested in business but also very concerned about environmental protection. At present, Tin Nghia Corporation has invested in building and putting into operation concentrated wastewater treatment facility with good results, ensuring the prescribed standards before being discharged into the environment, including: Nhon Trach IZ 3 phases 1 and phase 2, Tam Phuoc Industrial Park, An Phuoc Industrial Park, Ong Keo Industrial Park, Bau Xeo Industrial Park, Tan Phu Industrial Park, Dat Do Industrial Park …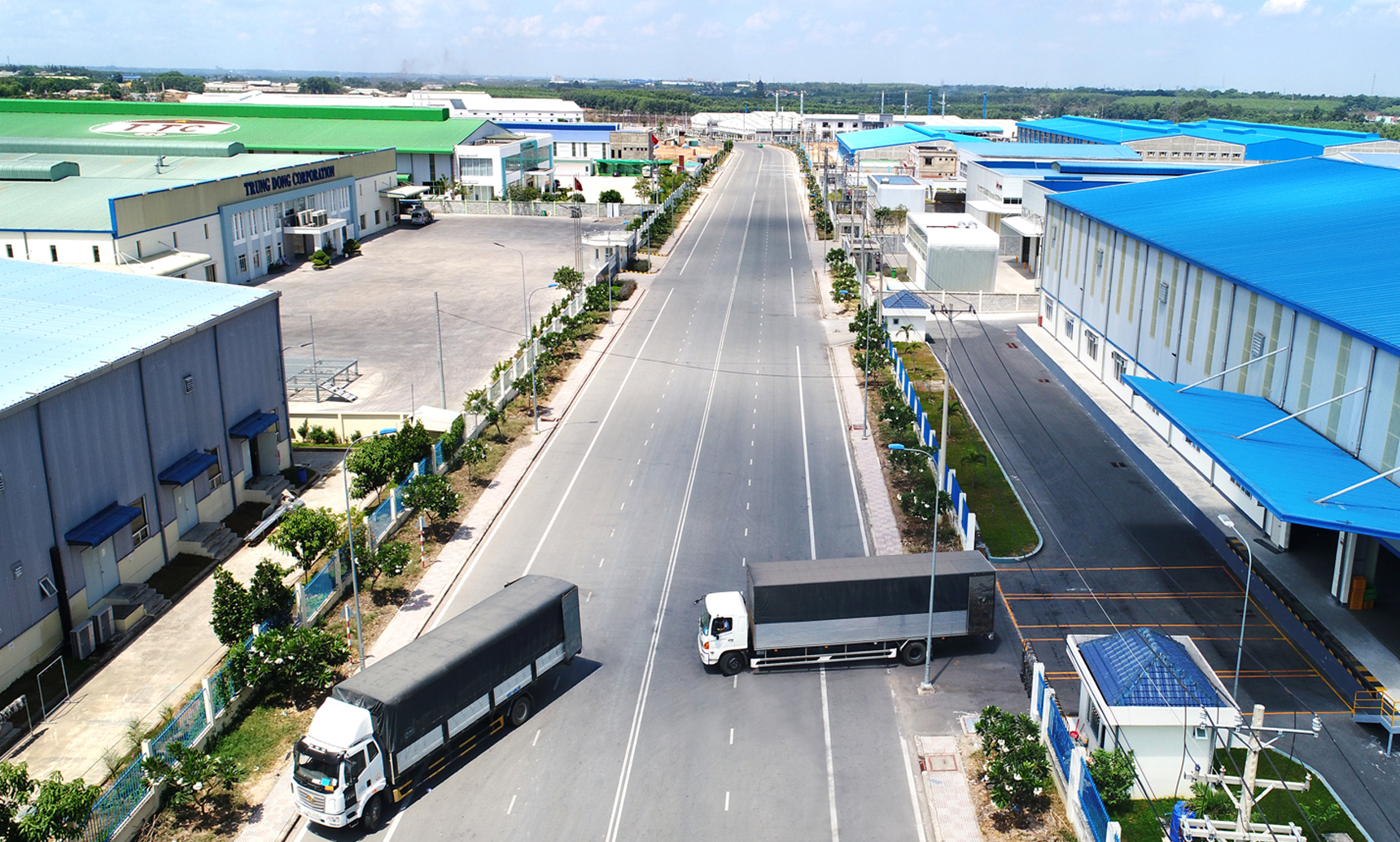 In addition, Tin Nghia Corp is the first business in the province to invest monitoring stations in its industrial parks. These automatic monitoring systems control the quality of water after treatment at the outlets to provide timely data on waste water output parameters to relevant authorities, which bring environmental managers quick alerts and help detecting any defective for timely remedial.
Currently, under the guidelines of the Government and the Dong Nai province in promoting investment from Japan, Tin Nghia takes steps to develop support services for Japan small and medium enterprises in Nhon Trach 3 – phase 2 and An Phuoc industrial parks, thereby actively support investors in their implementation of projects in these industrial parks.
A Ready-built factories prject known as the "Japanese SMEs Center" in Nhon Trach 3 IP to bring the most favorable conditions to Japan small and medium enterprises has obtained positive support from leaders of Dong Nai province and JICA of Japan. In addition, by the decision of the Prime Minister, Tin Nghia becomes the pioneer to develop a sub industrial park known as An Phuoc IP. Investors in implementing projects in this IP will enjoy special offers on corporate income tax and land rent.
Tin Nghia are trying its best to create a transparent, most favorable and attractive investment environment with the motto "Land Attracts Like". Having said that over 30 years of development, Tin Nghia now become a large corporation of sustainable development with completed industrial infrastructure systems, creating over 120,000 of jobs and significantly contributing to economic and social development of the province.
Tin Nghia Industrial Parks Management includes: