Phuoc Tan Residential Area
esc_admin
Overview
Progression
Vicinity connections
Overview
TOTAL AREA: 156,63 ha
Location of land plot for investment planning and construction of garden villa housing and resettlement area at Dong Dai mountain, Phuoc Tan commune, Bien Hoa city, Dong Nai province with a scale of 156.63 hectares. Residential project at Dong Dai Mountain, Phuoc Tan Commune, City. Bien Hoa is located in the southwest of Phuoc Tan commune – City. Bien Hoa, which has a strategic location directly adjacent to the Long Hung – Phuoc Tan route, has an estimated road width of about 60m and is surrounded by a river system (Buong River), creating favorable conditions for transportation. Investing and developing new urban areas with river identities, immersing in nature following the design trend of new urban areas in the region. Adjacent to the residential area project at Dong Dai mountain, Phuoc Tan commune, Bien Hoa city are projects also planned according to the above criteria and promise to be model urban areas in the future such as: Golf course area Long Thanh has a scale of 204 Ha, Cuong Hung residential commercial and service area has a scale of 92 Ha and Long Hung urban area has a scale of 1,184 Ha.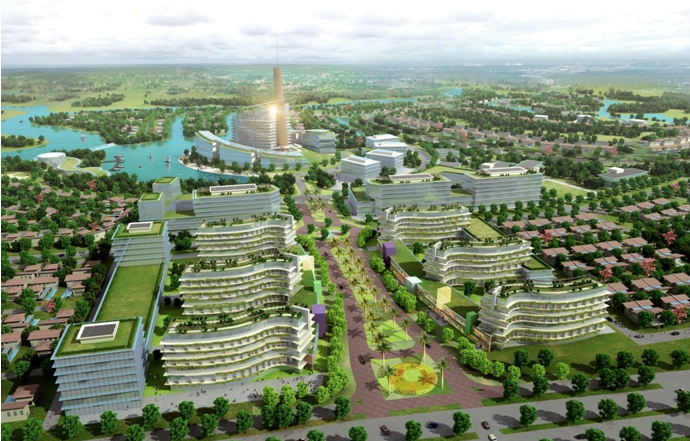 Contact Info
PHUOC TAN TRADING AND CONSTRUCTION JOINT – STOCK COMPANY
Established on the basis of the main shareholders being Tin Nghia Corporation and Long Thanh Golf Investment and Business Joint Stock Company according to business registration certificate No. 3602041601 issued by the Department of Planning and Investment of Dong Nai province on August 18, 2009 (second registration change on February 17, 2011).
Trading name: PHUOC TAN TRADING AND CONSTRUCTION JOINT – STOCK COMPANY
Headquarters : Group 25 Tan Mai Ward, Phuoc Tan Ward, Bien Hoa City, Dong Nai Province
Director of the company : Mr. Do Hoai Thu
Phone number : 0913698443
Progression
Vicinity connections